Education Program
Educational services are provided on-site in self-contained classrooms built around cooperative learning programs, designed to furnish basic education, special education, and skills in today's world of work.
Prairie Learning Center cooperates with the student's home school district to provide for the student's educational needs. The school program includes a wide variety of academic classes, basic life skills, physical education, arts and crafts, outdoor education, continuing education, ag education and preparation and administering of GED tests. PLC is an approved GED test site.
We also provide a summer school session to allow students to maximize their potential. PLC provides a low student/ teacher ratio for individual instruction. Full education report cards will be sent after the resident is discharged.
Any questions? Please call us at 701.597.3419.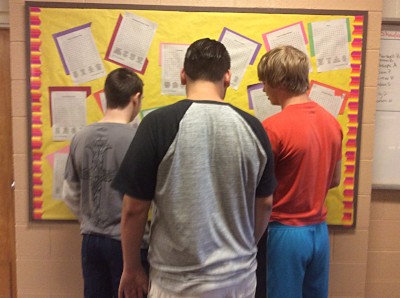 Word Find Board